Best Christmas Photo Spots in Boise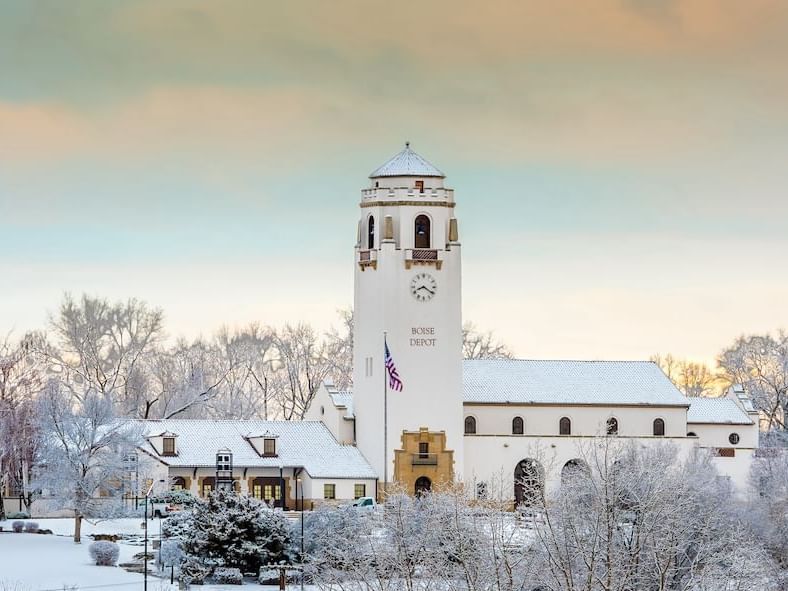 Christmas is right around the corner! Keep reading to find a place where you'll snap the perfect Christmas photo. These spots are great places to have your photo-ops, whether it's a family photo, couple photo, or a photo for your social media!
1. Table Rock
Take your photos at one of Boise's best views —Table Rock in the Boise Foothills. You'll have the scenic rock formations and the Trasure Valley as your background! Make sure to visit before the snow comes because it could be a dangerous drive.
2. Boise Depot
The Boise Depot is easily one of the best photo spots in Boise, with many elements to use to your advantage. It has a wonderful view of the downtown Boise skyline and mountains, a pond, a train, or a pathway filled with lush greenery. Choose any of the backdrops for your photos! You've got options.
3. Winter Garden aGlow
Buy a ticket to not only experience the Winter Garden aGlow, but to take some beautiful photos! This spot is open all December long.
4. Freak Alley
Visit Freak Alley for beautiful, inspiring, and colorful murals to enjoy. Plus, the murals make a great backdrop.
5. Bridges on the Boise Greenbelt
There is something about a bridge that takes a photo up a notch. You'll find multiple bridges along the Boise Greenbelt to choose for your photo!
We hope you've enjoyed this blog and you find these locations suitable for your next photoshoot! Stay tuned for the next blog, and thank you for reading.