Summer Activities at Bogus Basin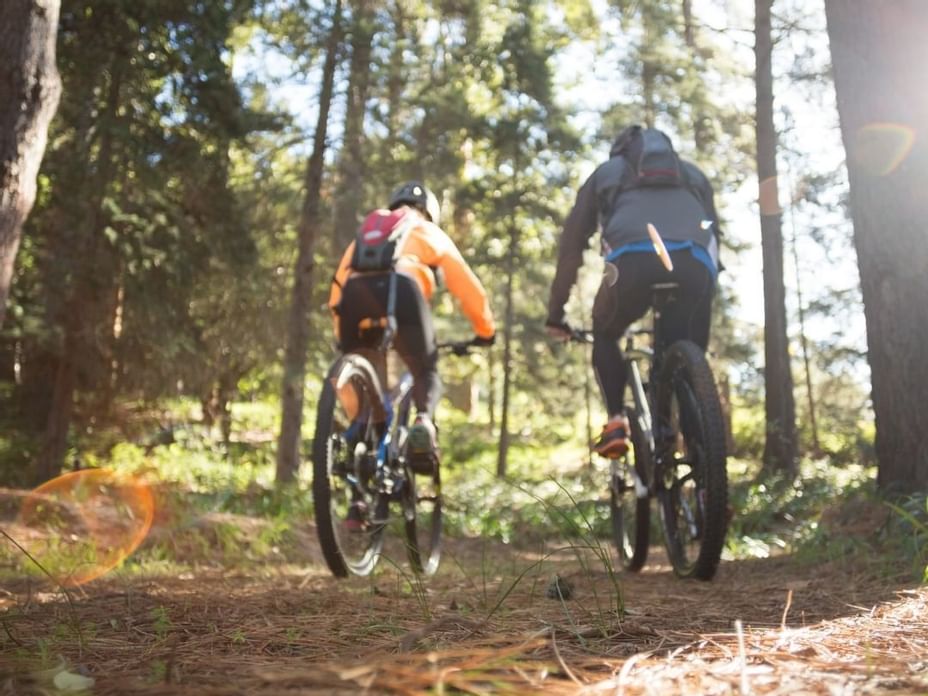 There is no shortage of Boise outdoor activities at Bogus Basin. With something for everyone, we have compiled a list of Boise, Idaho outdoor activities that you can enjoy during your stay at Hotel 43.
BOISE, IDAHO OUTDOOR ACTIVITIES
The Glade Runner
The only mountain coaster in Idaho, The Glade Runner, is 4,330 feet of high-speed fun that takes you twisting and turning through the trees of Bogus Basin. Seated in a mountain coaster cart, you're pulled to the top of the track and released. You can control your own speed if you want to, but pressing the handles all the way forward will get you to the max.
Boise, Idaho Mountain Biking
Come check out Boise mountain biking on one or more of Bogus Basin's twenty-three trails. There are Boise mountain bike trails suited for every rider. Downhill, cross country, and even mellow cruisers will find the perfect path for their speed.
You can start your ride at the Simplot Base Area and ride the chairlift with your bike up to Deer Point or take the shuttle to Pioneer Lodge.
Summer Tubing
For those of you under the impression that tubing is a winter activity, let us introduce you to summer tubing. Fly down the lower section of the basin bowl on one of two 300-foot lanes. Whether you race your friends side-by-side or go solo, you're going to have the time of your life.
Bungee Trampoline
Soar through the air like an acrobat. Enjoy five-minute sessions wearing a secure harness on a trampoline and doing front-flips and back-flips to your heart's content. The harder you jump, the higher you go.
Climbing Wall
Four different routes to the top of this 32-foot structure offer something for everyone. Go for a single 15-minute session, and race your friends to the top.
Shafer Butte Mining Company
Fun fact: Bogus Basin got its name in the early 1860s when swindlers manufactured gold and pawned it off to Boise shop owners.
Now, you can try your hand at mining gold or finding gems, fossils, and arrowheads at the Safer Butte Mining Company. It's an activity for all ages, adults and children alike will delight in their discoveries.
Scenic Chairlift Rides
A chair lift takes you up to the top of Deer Point, where you will see views of Treasure Valley and the Boise National Forest. You don't want to miss out on a chance to ride the Deer Point Express.
Boise, Idaho Hiking Trails
Boise summers are notoriously hot, so if you're looking for hiking near Boise, you can escape the heat to enjoy the cooler mountain air. Bogus Basin offers some of the best trails for hiking around Boise.
Horseback Riding
You can enjoy many of the trails at Bogus Basin on horseback. There are many well-marked paths to enjoy, but pay careful attention to avoid the trails meant exclusively for hiking and biking.
Disc Golf
A scenic place to play, Bogus Basin disc golf course on Bitterroot is free for public use and open daily from sunrise to sunset, but don't forget to bring your own discs!
With so many Boise outdoor activities to enjoy, don't wait. Book your stay at Hotel 43 today!