Sights to See Near Boise State for Parents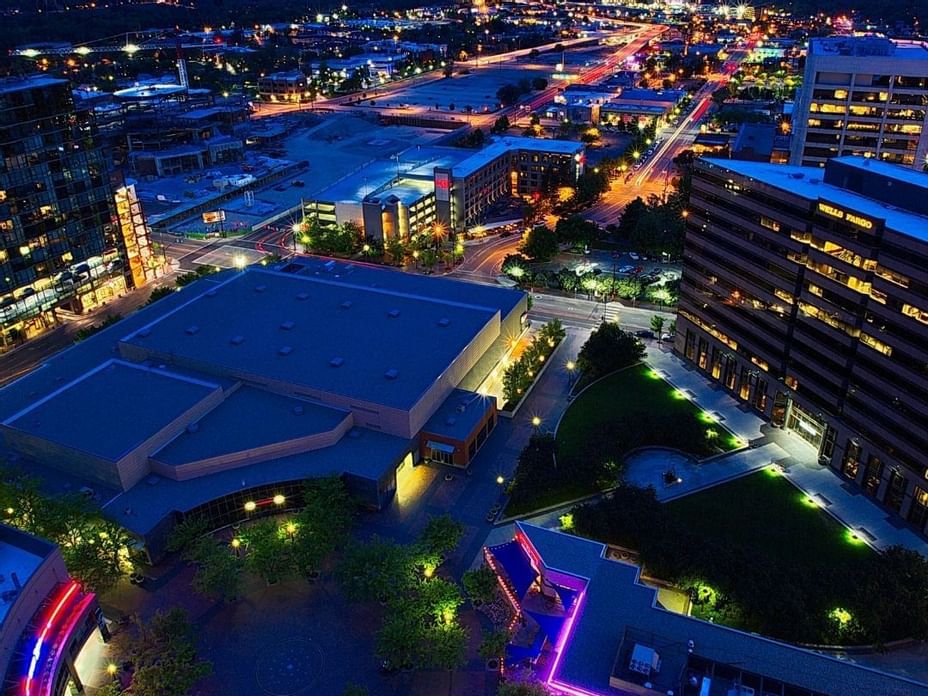 There are plenty of sights to see near Boise State for parents to enjoy. Your family-friendly stay can be filled with fun for both adults and children. Here are a few ideas to get you started.
THE BOISE DEPOT
Visit the Boise Depot, where you can soak in gorgeous views of downtown and the surrounding mountains. Opened in 1925 and operated by the Boise Parks and Recreation Department, the Boise Depot is a stunning Spanish-style structure. This historic building designed by New York architects serves as a public ceremonial or meeting space and is home to Platt Gardens and an elegant koi fish pond.
FREAK ALLEY
Don't worry; it's not too "freaky" for the kids! In fact, they'll probably think it's pretty cool. Located downtown, Freak Alley is actually an outdoor art gallery and the largest of its kind in the Northwest, featuring murals, graffiti, and public art.
Visited before? No worries, the art on the walls changes every year as new artists take over the space to create as their own.
THE CAPITOL BUILDING
Take the chance to immerse yourself in history and marble. The Idaho State Capitol Building in Boise is a must-see. Inside the statehouse, you will find a gilded equestrian statue of George Washington and interesting information about trees that were planted on the grounds by former presidents. You can also ring the replica of the Liberty Bell right in front of the building when you pass by.
THE IDAHO ANNE FRANK HUMAN RIGHTS MEMORIAL
Boise is home to one of only eleven saplings in the U.S. that came from the Anne Frank Chestnut Tree in Amsterdam, along with a life-sized bronze statue of Anne Frank herself. The Idaho Anne Frank Memorial is an educational park designed to actively engage visitors to consider and respond to human rights issues both locally and globally.
The memorial contains:
Attic Amphitheater
Memorial Quotes Walls
Water Feature
Rose Beal Legacy Garden
Marilyn Shuler Classroom for Human Rights
Throughout the memorial, you will see human rights quotes featured and incorporated within the elements.
BOISE ART MUSEUM (BAM)
At the Boise Art Museum (BAM), there is always something new to see as exhibits are continually changing. Plus, with all of their programs, classes, and events, there is always something to do. Guests of Hotel 43 also receive free admission.
OLD IDAHO PENITENTIARY
Housing prisoners from 1872–1973, the Idaho State Penitentiary is closed for inmates but open for visitors. You can take a self-guided tour or check their FAQ page for more information about guided tours.
BOTANICAL GARDENS
Formerly the prison grounds, the beautiful floral display is a transformation you need to see. You can enjoy either a guided or self-guided tour of the grounds if you are interested in learning about the garden's rich history.
WINE AND BREWING TOURS
For an adult day of fun, get on the Boise Brew Bus (ID required). This ride includes safe transportation to breweries and wine rooms, tours, samples, and water when you need it. For more information or to reserve a tour, visit https://www.boisebrewbus.com/.
EXPLORE DOWNTOWN RESTAURANTS
Have all of these tours made you hungry? If you want a steak and seafood combo that is sure to delight, check out Chandlers Steakhouse. Want something a little more casual? Try Bittercreek Alehouse or Goodwood BBQ Company. Boise has plenty of top-notch eateries to fill you up after a long day of touring.
Book your stay at Hotel 43 today, and get ready for a family vacation that's full of fun for all.