Great Outdoors Near Boise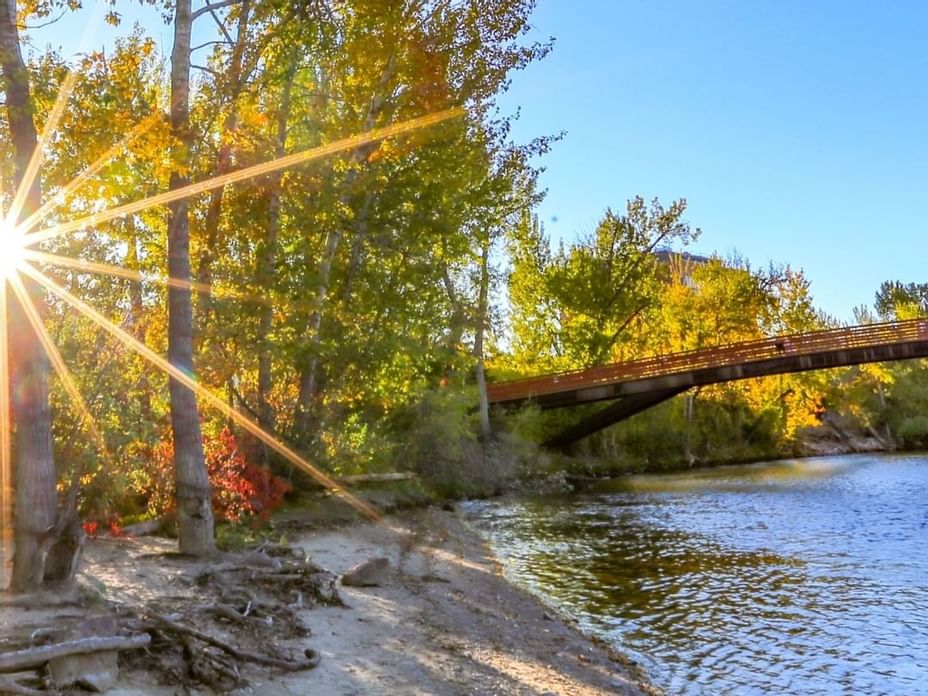 Boise has some amazing outdoor adventures for the whole family to enjoy. From downtown Boise to the outskirts of the state capital, there are activities to suit anyone who loves just getting out there. Here are some suggestions on getting the most out of your Boise trip.
BOISE NATIONAL FOREST
Boise National Forest is a vista of steep mountains, fast rivers, and dense woodlands. It's simply breathtaking to behold. Here, you have the perfect setting for biking and hiking through the lush forests or arid landscapes. In the cooler months, there's skiing and snowboarding. And summertime will see folks on the river for swimming and kayaking. Boise National Forest is the recreational choice for over 1.5 million outdoor enthusiasts every year, so it's a great place to start your trip!
CASCADE RAFT & KAYAK
There are few water-based activities that match the thrill of whitewater rafting and kayaking. Cascade Raft & Kayak has been offering the best in Idaho whitewater rafting trips. Located just 45 minutes from Boise, the facility overlooks the Main Payette River. Photos are taken during your runs, and you can take them home as a memento of your adventure. There are also snacks at the café after all that activity, or you can enjoy a craft beer at their bistro.
BOGUS BASIN
For the skiers and snowboarders, Bogus Basin is the place where you'll be headed. Located just 16.5 miles north of Boise, the park is open year-round, but it really packs in the fun during the winter.
Activities at Bogus Basin Mountain range from alpine skiing to snowshoeing. Tubing is great for groups of friends, families, and real thrill seekers. They also have the Glade Runner, the only high-speed mountain coaster in Idaho. There's no need to pack a lunch; you can just stop in at Bogus Creek Plaza for some hot and tasty eats.
RIDGE TO RIVER TRAIL SYSTEM
The Boise foothills rise above the city and can make for some pretty spectacular postcard backdrops. A connected network of roads and trails course through these hills, linking neighborhoods with public lands. There are over 190 miles of trails to explore on your outdoor adventures in Boise.
BIKE ALONG THE GREENBELT
This 46-mile trail is one of the area's most popular for its scenic views. The paths lead to public parks and other points of interest. It also provides a non-motorized corridor for people looking to enjoy the outdoors while getting around the city.
FLOAT THE BOISE RIVER
You can hop on a shuttle departing from Ann Morrison Park to return to Barber Park, rent a personal tube for $12 or a whole raft for up to $55, and set off down the river. The trip is an excellent one to share with friends and family, but it's also a soothing ride for solo floaters.
AND MUCH, MUCH MORE!
This list can go on and on, but if one thing is clear, Boise is an outdoor lover's paradise. Rounding out the mentions are bicycle tours, Treasure Valley wine country, fishing along the South Fork, and viewing the incredible sunset from Table Rock.
Plan your next vacation and stay at the famous Hotel 43 for convenient lodging in downtown Boise, Idaho. Book your trip today and enjoy the outdoors!