5 Coffee Shops in Downtown Boise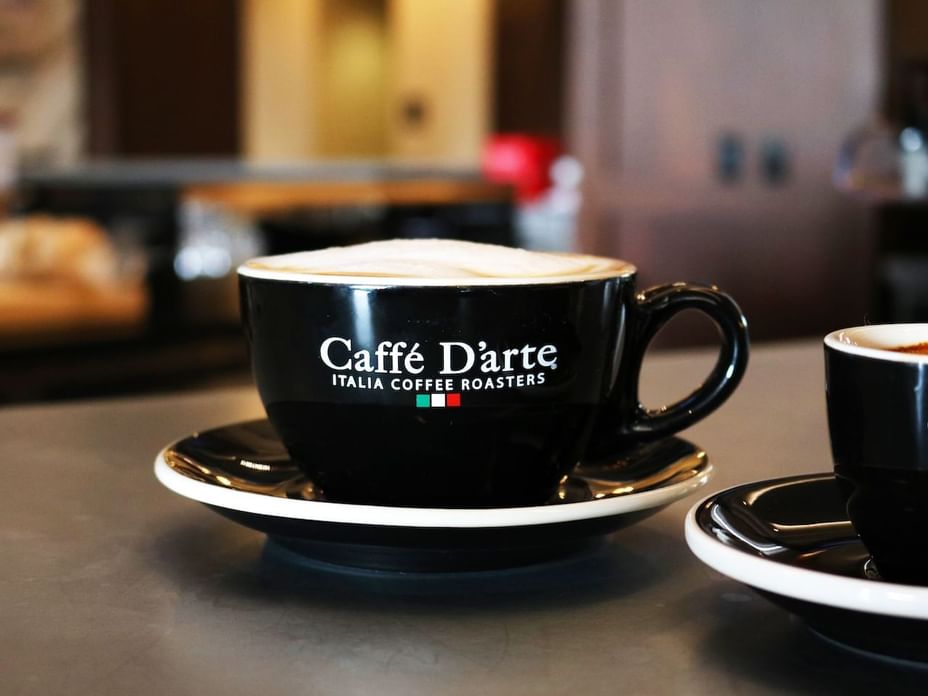 With Hotel 43 located in the heart of downtown Boise, finding coffee comes easy. Keep reading to learn about coffee shops just steps away from our hotel.
Hey, coffee lovers! When you stay at Hotel 43, you have options to fill your tastebuds with quality coffee. Make sure to try out one of these coffee shops on your next stay. Let's go by location, shall we?
Metro Cafe: 0.0 miles from Hotel 43, but how? Right inside our lobby, you can get an awesome cup of Caffe D'Arte grounds. Quality coffee, quality taste.

Neckar Coffee: 290 feet from Hotel 43 (1 minute walk)

Alia's Coffee House: 0.1 mile from Hotel 43 (3 minute walk)

The District Coffee House: 0.2 miles from Hotel 43 (4 minute walk)

Form and Function: 0.4 miles from Hotel 43 (9 minute walk)
And, there's more where that came from! The next time you plan to grab a cup of joe, try out one of these places and let us know what you think.
If you enjoyed this blog piece, please share it on social media!