Spring Clean at Home with these Tips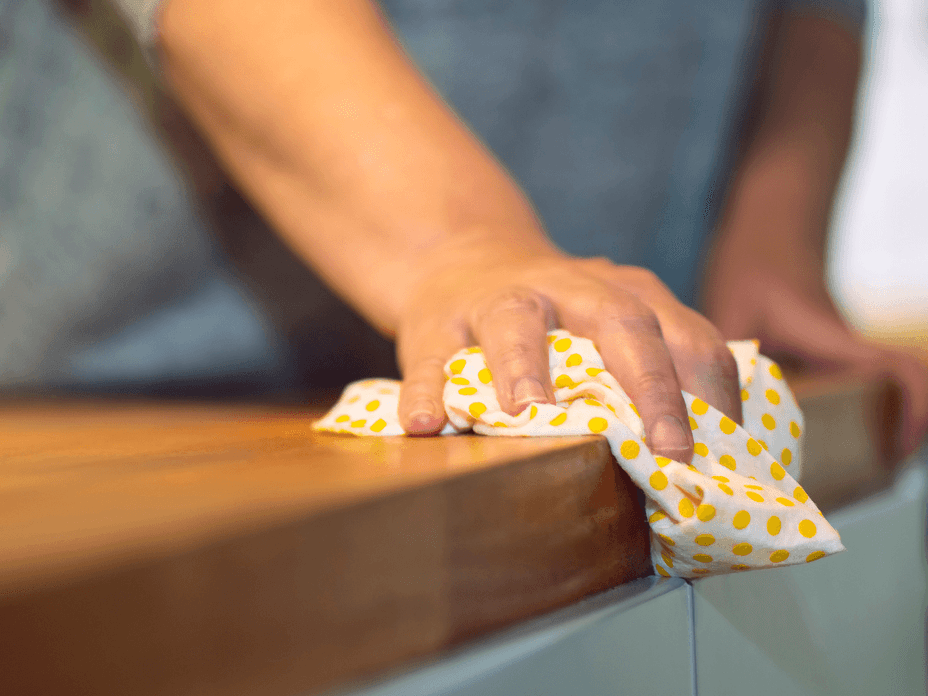 March is already here and almost gone, and the weather is starting to liven up. Let the light in through your windows, and you might find your house is hiding some unsightly features. It's time to spring clean! With help from the experts from Pure Wellness, the company that treats our Pure hotel rooms with a 7 step purification process to create an allergy friendly, cleanly environment, we've put together the top tips on how to refresh your home this spring.
1. Your countertops
That chicken you cooked last week? The cat sat on the counter? Your tabletops are covered in just about everything - remove the excess clutter piling up and clean thoroughly! You'll feel less cluttered, plus some piece of mind knowing they've been disinfected.
Pure Wellness provides a Pure Shield Barrier that prevents bacteria from growing, disinfect your counters at home frequently to prevent bacteria from growing on your surfaces.
2. Your Vents
Everything that's gone through your home in the last year, is probably living in your vents. Check your air filters and clean them, or purchase new ones.
Pure Rooms offer 24/7 air purification recirculating the air, providing fresh, clean air every four hours.
3. Your Bedding
Make sure you wash your bedding regularly! Between sweat, and the fur of your four legged best friends, your bedding hides a lot. Plus picking a new laundry detergent scent will make your blankets smell brand new.
You can also purchase bedding encasements to protect your pillows and mattresses from allergens, plus help keep them cleaner, and the protectors can go in the wash easier than a pillow or deep cleaning your mattress. (you can purchase some here)
Our Pure Rooms feature bedding encasements to prevent allergens and dust mites to create a hypoallergenic environment. The encasements are washed separately from all linens and are washed after every use.
4. Add a new scent
Adding a new scent to your home will not only make it feel refreshed and clean, but it will also be a reminder every time you walk in how much work you put in to cleaning your home. Choose from oil diffusers, air freshener plugins, sprays, or candles!
Our Pure Rooms feature a light tea tree oil scent, perfect to feel refreshed after a long day of traveling.
5. Treat yourself with a stay-cation in a Pure Room
You did it! Now treat yourself - stay in a Pure Room at Hotel 43 and congratulate yourself for completing your spring cleaning! Don't worry, we'll make the bed for you after.
To keep your home feeling fresh and healthy year round, make sure you deep clean at least once a year. Our Pure hotel rooms go through the entire 7 step purification process every six months.
Book your next stay in a Pure room here.