Best Places to Take your Dog in Boise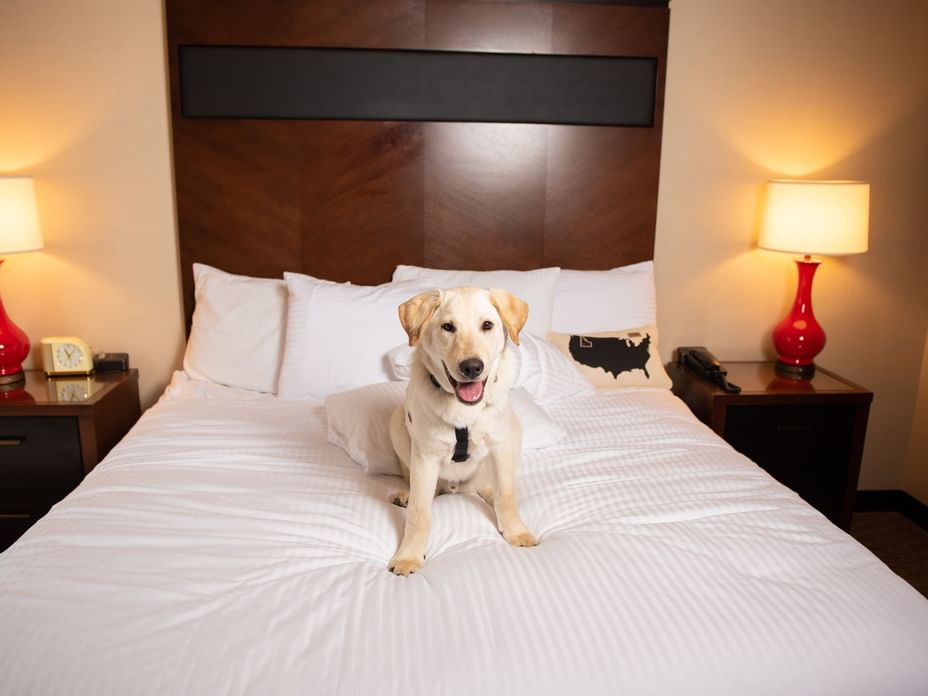 If you're thinking about bringing your pup along with you on your next trip to downtown Boise, we can't wait to host you. Beginning in 2020 Hotel 43 is going dog-friendly, and we want to make sure your pup has a dog-gone good time on their vacation. We've compiled a list of great spots for you and your pooch to visit in Downtown Boise.
Parks
If your dog needs to get some energy out after riding in that long car ride, Boise is packed full of parks with plenty of green for your dog to run their tails off.
If you're looking for the closest park to Hotel 43, you'll want to visit Julia Davis Park. Julia Davis is home to large patches of green, the Rose Gardens, tennis courts, and the Boise Zoo. This is a public park, so you'll want to keep Fido on his leash while visiting.
Ann Morrison Park offers an off-leash section in their park, and also allows off-leash in the entire park from November-February. Your pup will love getting splashed by the water feature in the summer time, and will enjoy the off-leash Dog Island anytime of year.
Camel's Back Park is located off of 13th Street and is home to the Camel's Back hill that it is named after. Climb up the sandy hill to overlook the park and adventure onto the trails of the Boise Foothills.
Restaurants
Downtown Boise restaurants are continuing to embrace dogs. If you walk down 8th street in the summer time, you'll pass patio after patio with dogs sitting with their owners.
Stop by Bacon for breakfast or lunch and dine in their large outdoor area located off of 9th & Main St. and enjoy a varietal of flavored bacon, and bacon inspired dishes. Plus they serve brunch. All. Day.
Walk by Eureka! on 8th street and find a welcoming bowl of treats at their entrance for your furry friend. You can dine on their patio with Fido by your side. Eureka! serves American fair with modern twists.
10 Barrel Brewing Company has a side patio and bar patio perfect for your pup, and has a large selection of beers and menu items for you. 10 Barrel brews their own variety of beers, which you can view part of the process in the restaurant.
Plus! Check out Hops & Bottles, a bottle shop & beer bar in downtown, which is dog friendly of course. Their mascot, Barley the golden retriever, will greet you when you arrive! They have over 300 beers in floor to ceiling coolers, garage-style windows, and a large patio.
Don't have a pup to explore all these fun places with? The Idaho Humane Society has dogs available for adoption!
We hope on your next trip or staycation to Boise we'll see you and your pup at Hotel 43! Reserve here.