5 Must-Try Restaurants in Boise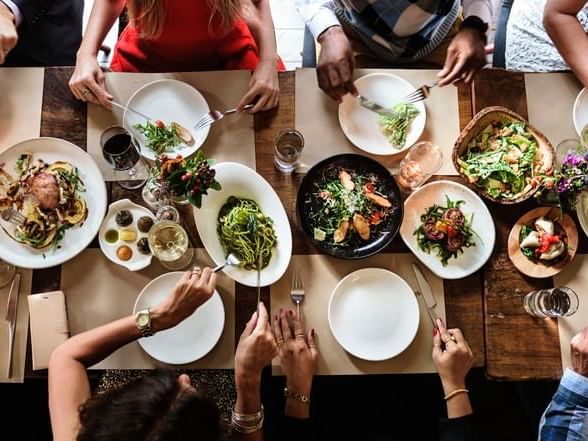 The restraurant scene is booming in Boise! Here are 5 restaurants you must try.
1. Chandler's
Top-shelf steak and seafood served in an intimate and hip setting, making it an unforgettable experience. Enjoy a martini bar and live jazz music while dining. The good news is that it is attached to our hotel! As a guest, you can order room service from Chandler's and enjoy the incredible food from the comfort of our rooms during your stay.
2. Trillium
Currently rated #1 on Yelp for April 2022, Trillium is an upscale yet approachable restaurant serving creative and delicious American cuisine. Enjoy locally-sourced food, craft cocktails, and 3 hours of free valet parking when you dine at Trillium.
3. Fork
At Fork, you can get a taste of northwestern-inspired American cuisine. The dishes are made up of fresh and locally-sourced ingredients as well as locally-inspired cocktails and an award winning wine selection! Another cool aspect of Fork is that it is located in a historical downtown Boise landmark, renovated to experience and enjoy in modern day times.
4. Bittercreek Alehouse
Are you a beer connoisseur? This is the place for you! Bittercreek Alehouse is the headquarters of craft beer. It's a pub with delicious grub!
5. Barbacoa Grill
Enjoy steak and seafood with a Latin flair. Barbacoa Grill has a gluten-free menu, a rooftop bar, and if you order guacamole, they'll make it fresh at your table! Book a reservation ahead of time if you plan to eat here, it's usually very busy—and for a good reason! It's just that tasty!